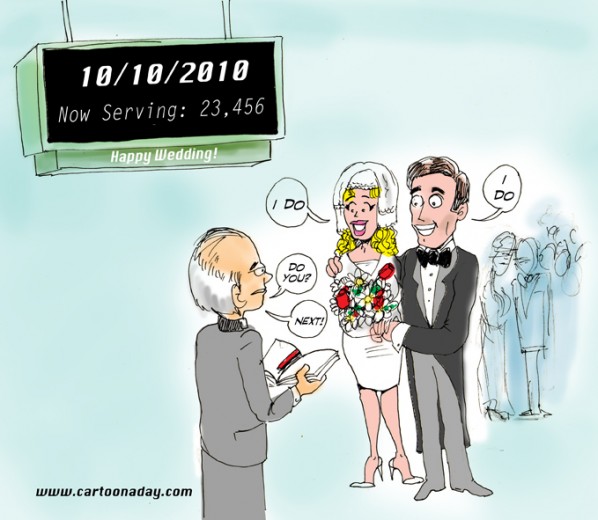 10-10-10 30,000 Weddings Scheduled
It's October 10th, 2010, and news reports 30,000 happy couples have registered or reserved weddings today in North America. Good news for the husbands since a date of this numerical significance drastically reduces the possibility of Him forgetting an Anniversary.
Published 10-10-10 at 10:10 am
More Cartoons Like This:
Its a significant calendar date (10-10-10) and 30,000 couples are getting married today!