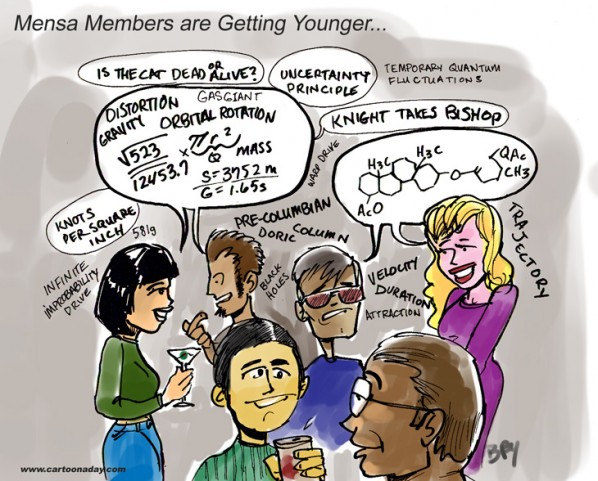 Mensa Membership is Getting Younger
Everyone knows Mensa membership requires an I.Q. of over 132, but have you head 42% of Mensa's las t year new members were ages 29-49? What does that mean for the years before, ages 45-65? Do you actually become more genius as you age? For me, only time will tell.
More Cartoons Like This:
Young people at a Genius Mensa Party are speaking intelligently.