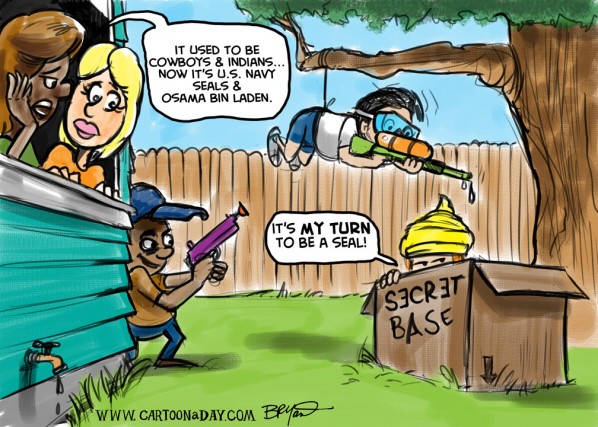 U.S. Navy Seals Vs. Osama Bin Laden
"It used to be COWBOYS & INDIANS…NOW it's U.S. Navy SEALS & Osama Bin Laden."
"It's MY TURN to be a SEAL!"
Are you old enough to have played cowboys and Indians when you were a kid, or are you a video game era youngster? Cowboys and Indians with suction cup dat guns was endless hours of fun. No I suppose the best equivalent is the XBOX.
More Cartoons Like This:
Inspiration:

Daily cartoon about children playing in the backyard at a new version of Cowboys and Indians. Concerned Moms look on.