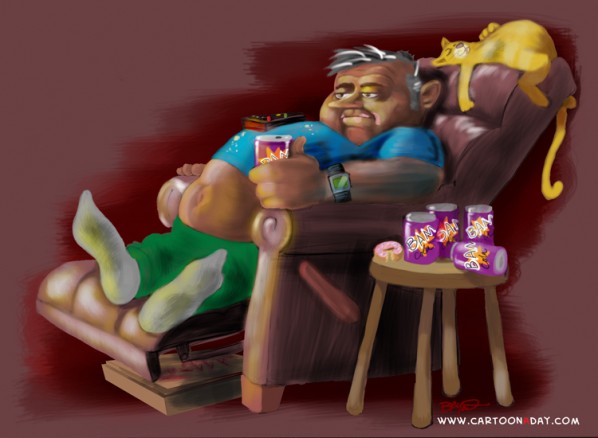 Television Couch Potato
Here's a little painting I did for a local magazine story on the effects of New Year's Resolutions. All done in Corel Painter 11 and a Wacom Tablet. The original is about 12″ wide at 300 dpi. My favorite part of the cartoon / painting is the cat. Is the cat becoming like the owner or is the owner becoming like the cat? Only time will tell.
More Cartoons Like This:
An overweight, out of shape man lazes in a recliner. Soda cans are stacked up around and his cat sleeps lazily with him.
Inspiration:

Inspired by a magazine assignment for resolutions
Media:

Corel Painter 11
Time:

3 hours