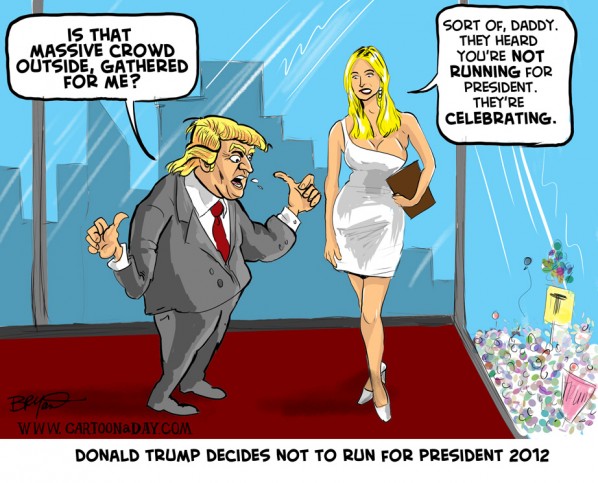 Trump Won't Run for President 2012
DOnald Trump decides not to run for President in 2012. There is celebration in the streets! Finally, some good political news for the upcoming election. Donald's "fans" cheer as his daughter Ivanka gives him the news.
More Cartoons Like This:
Inspiration:

Daily political cartoon featuring Donald Trump and his Daughter Ivanka Trump. In his towering office, they look down on a crowd of cheering people.