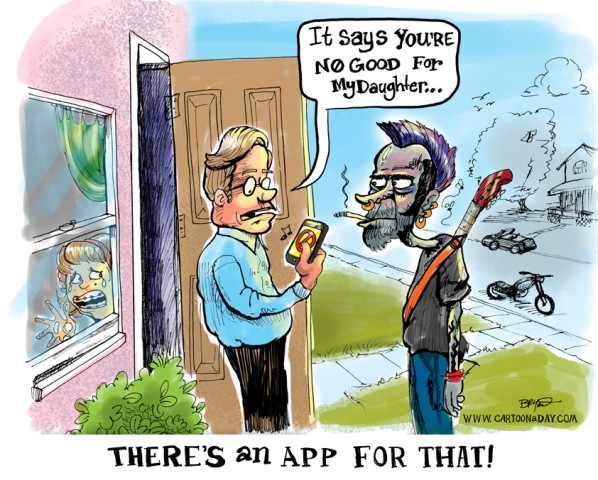 There's An App For That Boyfriend
Fathers: We know we love our daughters, and we know we love our gadgets, but there's no app for good parenting. It's amazing the number and variety of apps available for the mobile devices and iphone.
I've got nothing against mohawks or motorcycles, but it helps to get to know who your children are dating. . . and I'm sure you do!  The daughter in the window appears she may be a little young for this rocker. There's an app for that cartoon coming soon.
More Cartoons Like This:
Inspiration:

A funny cartoon featuring a father using an iphone app to find a boyfriend for his daughter. The daughter peers through the window with dismay.