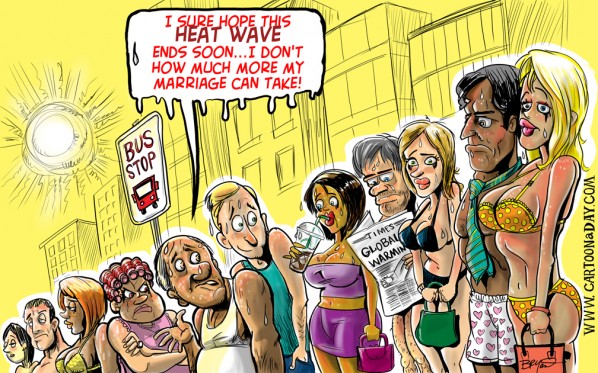 Summer Heat Wave Sets Record Highs- Cartoon
If you live in the U.S. you're undoubtedly aware of the record temperature highs happening all across the country. Global Warming or not, we are setting records across nearly every state for temperatures over 100 degrees Fahrenheit. If you're going out, pay attention to the weather report, take along sunscreen, a hat, bottled water, and some common sense.
" I Sure hope this HEAT WAVE ends soon…I don't know how much more my marriage can take!"
And here's a full-size Summer HEat Wave cartoon you can use as a desktop wallpaper. Made for 1680-1050, but it will scale to any size.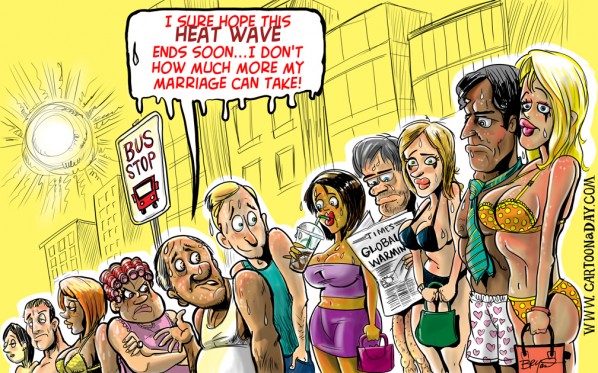 More Cartoons Like This:
Inspiration:

Cartoon a Day featuring a crowded bus stop during a heat Wave. A man comments on the sexy people present at the bus stop.