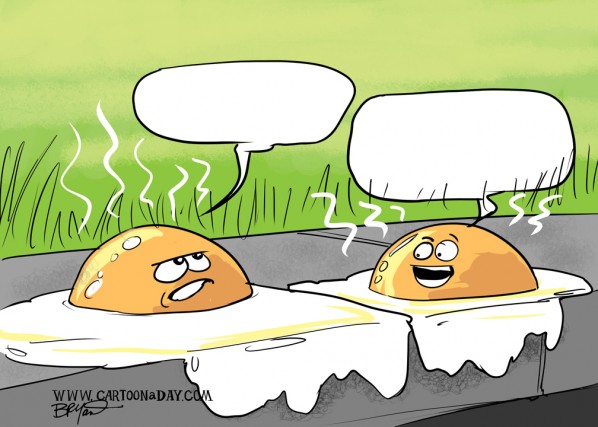 One Fried Egg Says to the Other Fried Egg- Cartoon
Ok so it's HOT out there this Summer. And I'm feeling generous today, so today's cartoon is another CAPTION CONTEST. Just fill in your caption here (in the comments area) and prepare to BE JUDGED! Winer with the best dialoge gets a free cartoon from yours truly.
RULES: There are no rules. The dialoge text can be anything you like. I'll size the balloons later to fit your text (for the winner). The winner also gets a personal avatar or caricature cartoon for their personal use!.
Past winners have been very satisfied!
More Cartoons Like This: