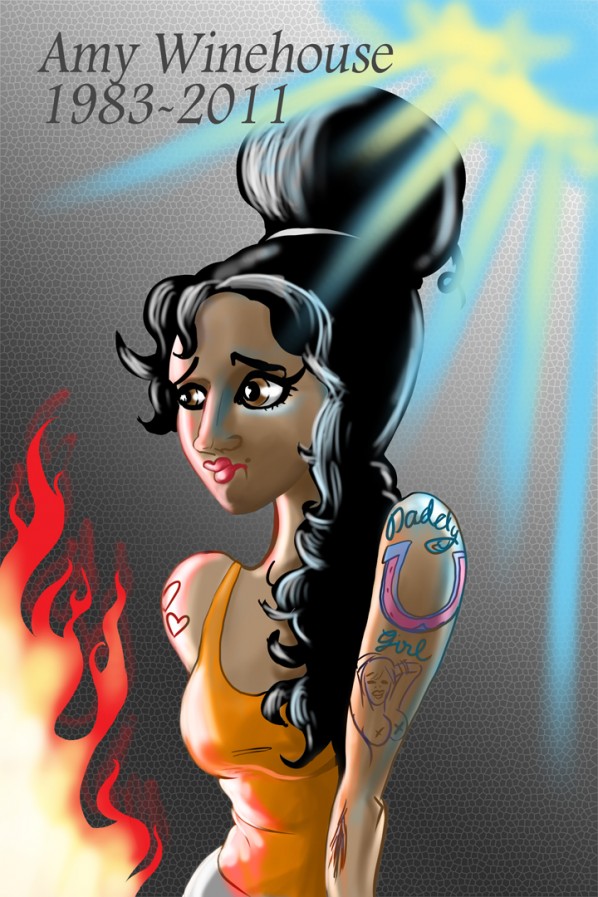 Amy Winehouse Dies at Age 27
Another tragic entertainment death today, Amy Winehouse- popular pop singer dies at age 27 of a so far unexplained circumstances.
More Cartoons Like This:
Inspiration:

Cartoon a day featuring homage to popular Pop singer Amy Winehouse, who passed away today. Amy Winehouse was only 27 years old.