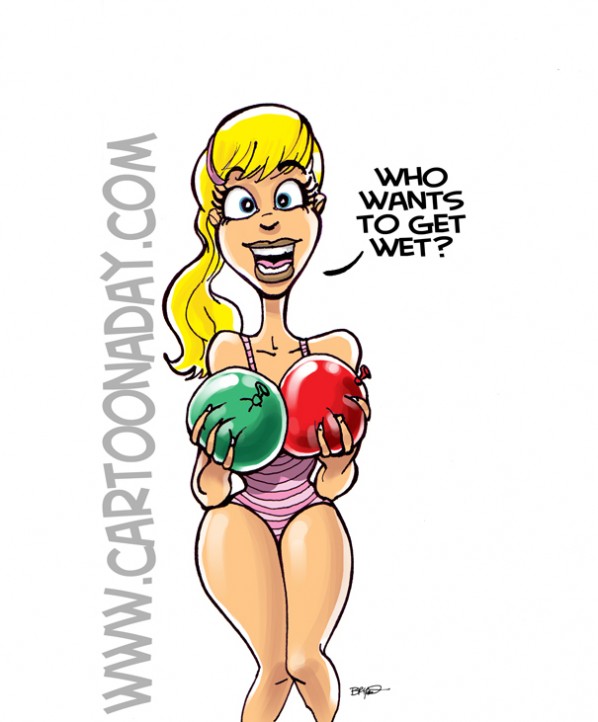 Cute Water Balloon Girl
"Ready to Get Wet?"
Here's a totally random cartoon inspired by the all-too-soon end of summer. It's just around the corner and it saddens me how fast time seems to speed by the older I get. Anyhow, my pencil was randomly charged with this little doodle. And who doesn't find filled water balloons irresistible?
More Cartoons Like This:
A fun cartoon of a cute blonde woman in a bathing suit. The cartoon woman is holding 2 full water balloons.
Inspiration:

Inspired by Hot summer fun, water balloons, and the crazy things women say