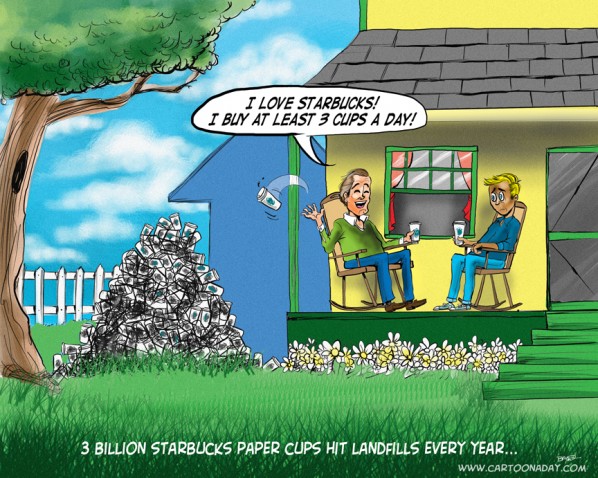 Starbucks has a Paper Cup and Recycling Problem
YEah, we all love a good cup of coffee. And yes, Starbucks brews a pretty decent, consistent cup of Joe. But did you know that out of the 200 BILLION paper cups that end up in Landfills every year, Starbucks contributes a whopping 3 BILLION? I go every morning to Starbucks or their equivalent to ponder and produce my cartoons; so I know what I'm talking about. But consider all the paper production, let alone waste if you do as I do, and bring your own mug. They also sell a wide variety of insulated travel mugs colored and designed for nearly anyone. Pick one up and do your part.
And for the art folks out there, I include the hand-drawn CUSTOM Photoshop Brush I used to save myself an additional hour of drawing.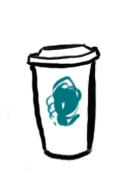 Starbucks Lanndfill Brush
Settings: Size Jitter: Pen Pressure, Angle Jitter 50: Pen pressure
More Cartoons Like This:
Two cartoon men sit on a porch in rocking chairs talking. One man adds to a growing pile of old paper coffee cups while talking.