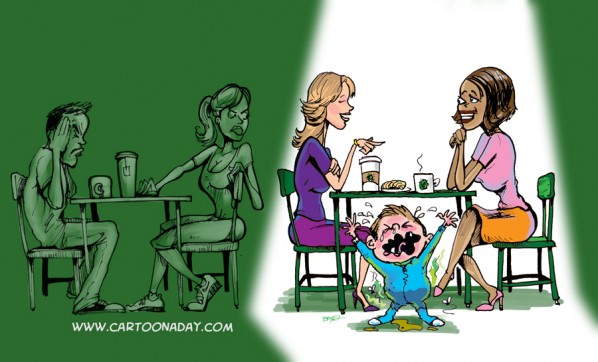 Starbucks Babies
This ever happen to you? I'm sure this scenario has happened to all of us somewhere, let alone the ever-trendy Starbucks. From supermarkets to crowded airplanes, poorly attended children screaming their lungs out is your business, but forcing others to endure it is our business. As a parent I fully understand not giving in to the demands of a child in full tantrum, but I wouldn't subject others to the sudden cacophony it creates. Give a hoot, don't pollute.
More Cartoons Like This:
A cartoon scene at a coffee shop. A baby screams and cries and seems ignored by his mother. Patrons appear upset.