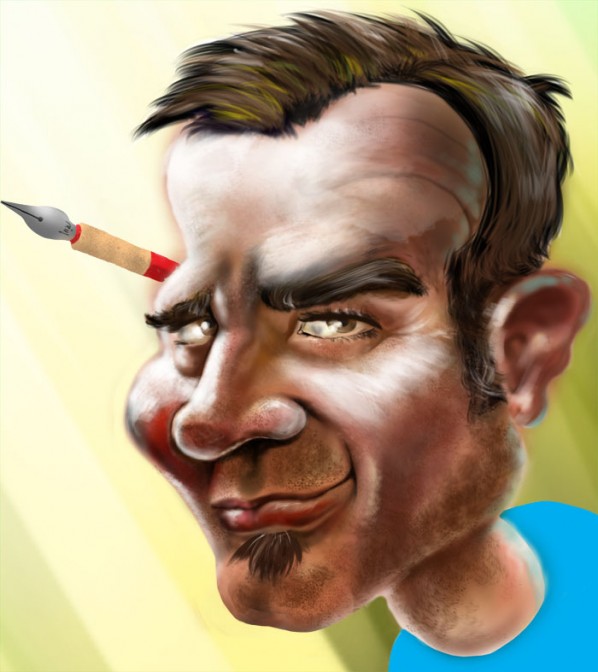 Self Portrait Rough Draft
I'm really busy and a bit tired, but I've got some painting projects in the fire. Here's the progress on a couple for your eyeballs to gloss over. I'll post more progress when I got it for you. The ABOVE is a sorta-self-portrait which everyone tells me I'm terrible at...and BELOW is a light study of a vixen of some kind with enormous lips and crazy eyes.
And for those of you who know me, here's a preview of the forthcoming tutorial which will be called either "HOW TO PAINT A PORTRAIT or, THE EASIEST WAY TO SCREW UP A CARICATURE"
More Cartoons Like This:
A caricature portrait in a painting style of site creator Bryant Arnold. Also included is a sexy vixen rough draft.
Inspiration:

Inspired by the painting process.