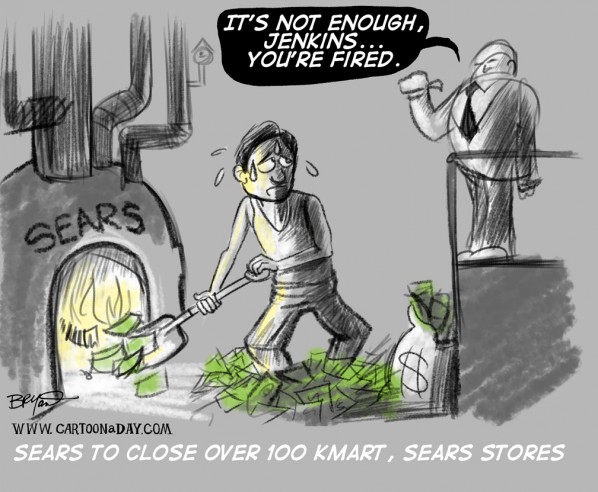 Sears to Close 100+ Stores
Claiming poor holiday sales, the economy and whatever else they can, Sears is now tired of shoveling good money after bad. Sears reports they will close over 100 Kmart and Sears stores in 2012, laying off hundreds if not thousands of folks. Happy Holidays?
Read the full USA Today story here.
More Cartoons Like This:
Cartoon featuring the news of Sears closing over a hundred stores. A Sears employee is laid off after shoveling money in the furnace.