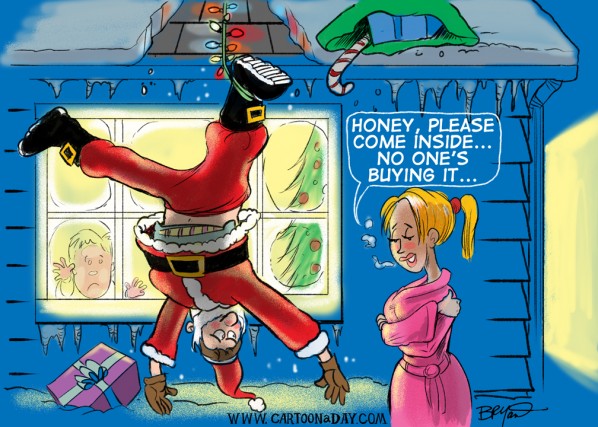 Santa Fell Off the Roof Cartoon
"Hone, please come inside…No ONE's Buying it…"
'Tis the Season to be falling off your roof after one too many Eggnogs and a dream of playing Santa for the kids.  I applaud your efforts to create a little Holiday magic, but please don't add to the climbing accident statistics during the season. Slanted, ice and snow-covered roofs are no place for the inexperienced on a good day, let alone in the middle of the night. Leave that to Santa.
More Cartoons Like This:
Dad dressed as Santa Claus falls off the roof. He dangles by a strand of Christmas Lights, wife nearby.