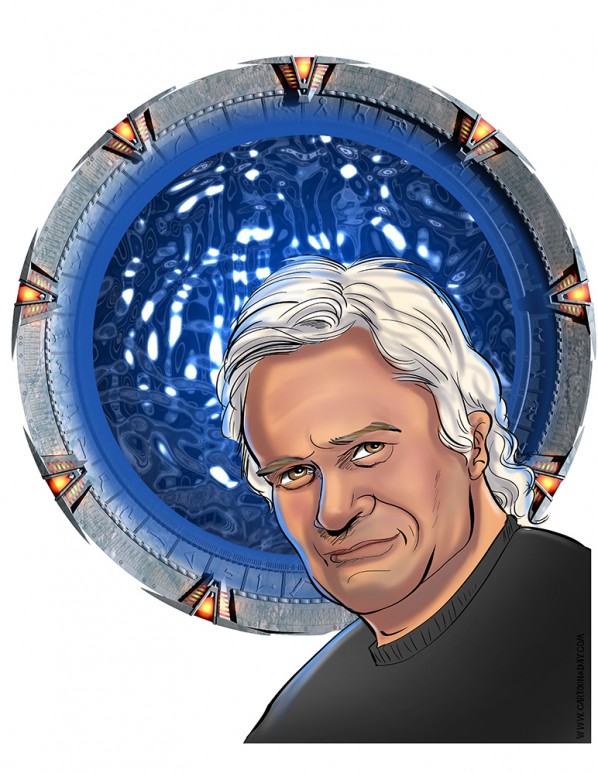 Richard Dean Anderson Caricature
Are you a Richard Dean Anderson (RDA) Fan? Love MacGyver or Gen. Jack O'neill of Stargate fame? Well you're in luck ( if you're in Phoenix). Richard Anderson will be in the spotlight tomorrow at the Phoenix Comic Con with other genre greats like: Stan Lee, Steven Amell (Arrow), Danny Glover, Bruce Campbell, Adam West, Nathan Fillionand many many more. The lineup looks like an amazing event. I doodled another Macgyver caricature in honor of the man who made duct tape, Swiss army knives and a little know-how cool again.
Here's Richard Dean Anderson, as he looks now, pleasantly weighted for an appropriately aged man, framed by the Stargate behind.
And here's a link to previous cartoons of Steven Amell and Nathan Fillion.
And here's another cartoon about the Phoenix Comic Con and Anderson.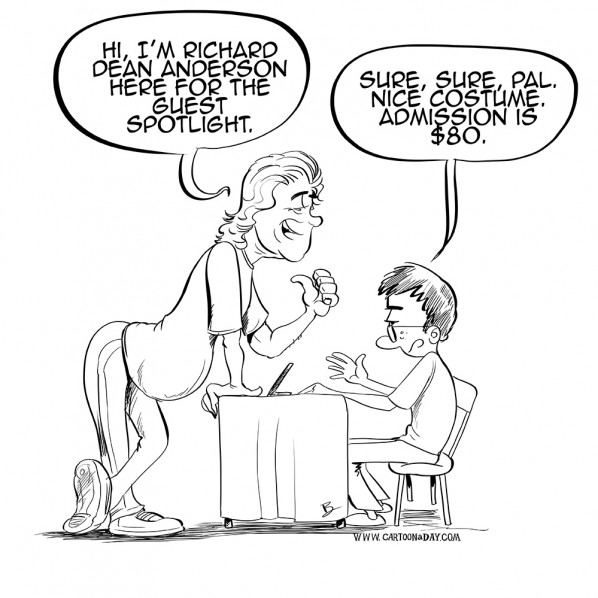 More Cartoons Like This: