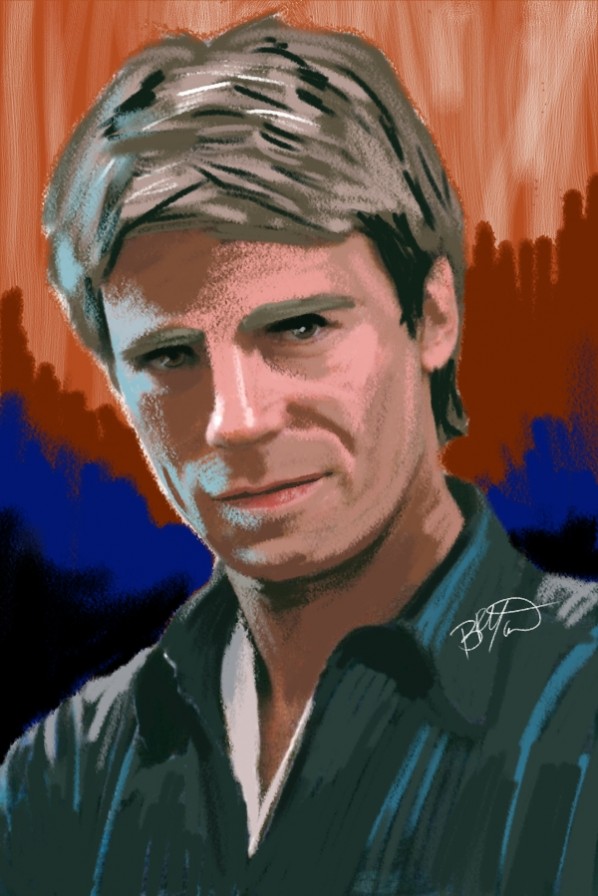 Macgyver Cartoon Portrtait
You remember the tv show, right? Can fix or build anything from duct tape, an army knife and some chewing gum. Drawn from internet resources.
The medium is digital chalk, which I'm still experimenting with. Now maybe Richard Dean Anderson as O'Niel in Stargate? hmmm..
Macgyver Cartoon
More Cartoons Like This:
Chalk painting of Richard Dean Anderson as TV's MacGyver.