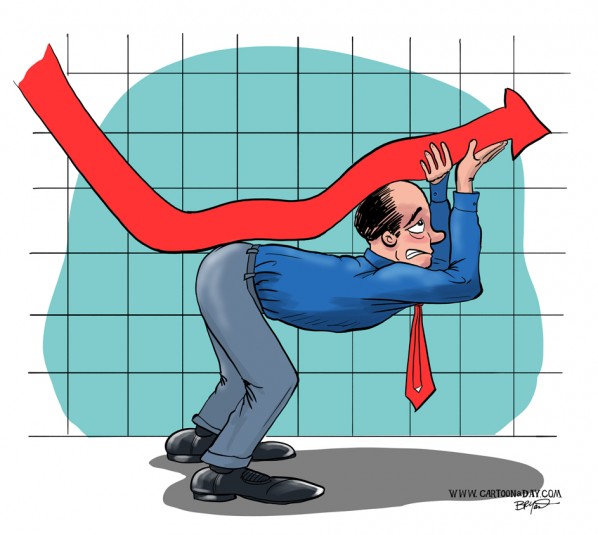 Recession Graph Cartoon Man Holding Arrow
Many say the recession is over, or at least on it's way out, while others feel they're pushing upward against an impossible weight. This businessman is trying to alter the course of a downwards trending graph.
More Cartoons Like This:
A businessman pushes against a downwards trend.