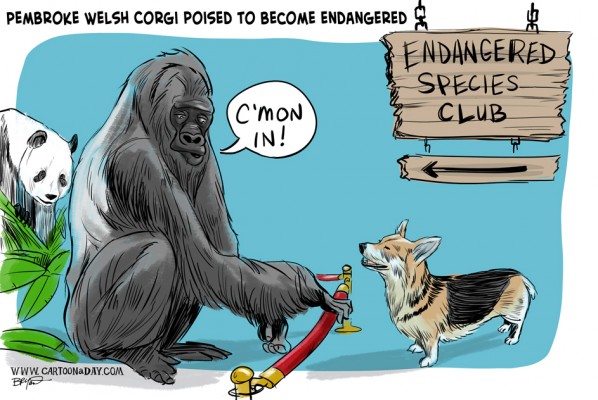 Pembroke Welsh Corgi poised to become endangered
Queen Elizabeth II's favorite dog and longtime family companion is at risk of disappearing. 300 new registrations a year are needed to keep dog breeds off the "vulnerable native breed" list in Britain. Read more about it here at YAHOO.
More Cartoons Like This:
An editorial cartoon featuring the subject of endangered animals.