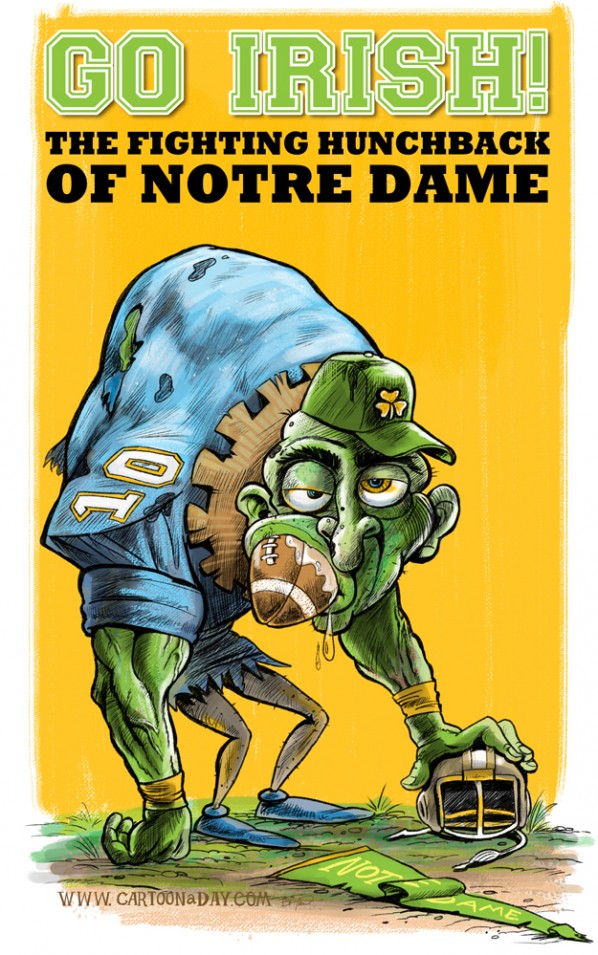 Notre Dame Fighting Irish Cartoon
Notre Dame College Football is making some news as they trounce No. 10 Michigan State  20-3 last Saturday. College fever is here, so look for the possibility of a cartoon of your favorite team.
A hunchback isn't the Fighting Irish Mascot, but it's an interesting MASHUP as Notre Dame is also famous for the Hunchback.
More Cartoons Like This: