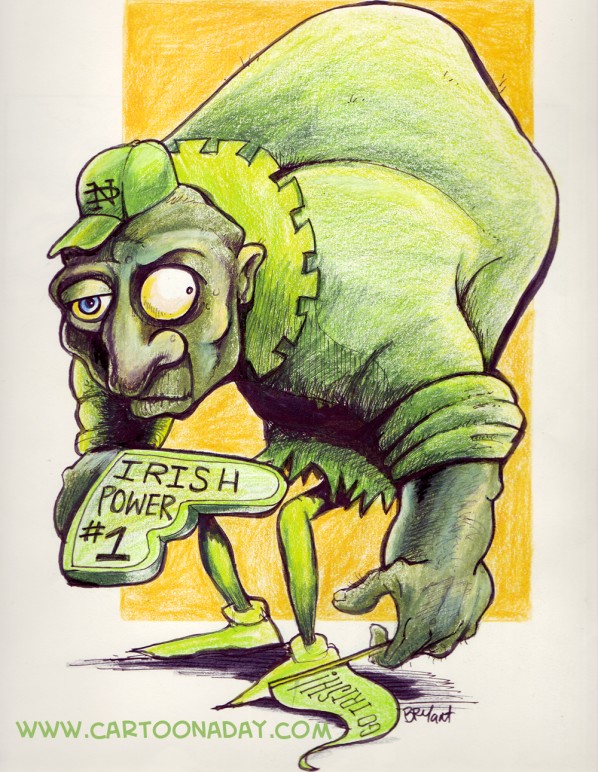 College Football Begins today! Here's a Notre Dame Football Fan
The Famous Hunchback of Notre Dame Football Fan ( The Fighting Irish!)…now you see him up close and in person…Today is the first day of the College Football season so my mind was wandering towards college football fans.  Below is a real quick sketch in pen of a typical ma and pa football fan.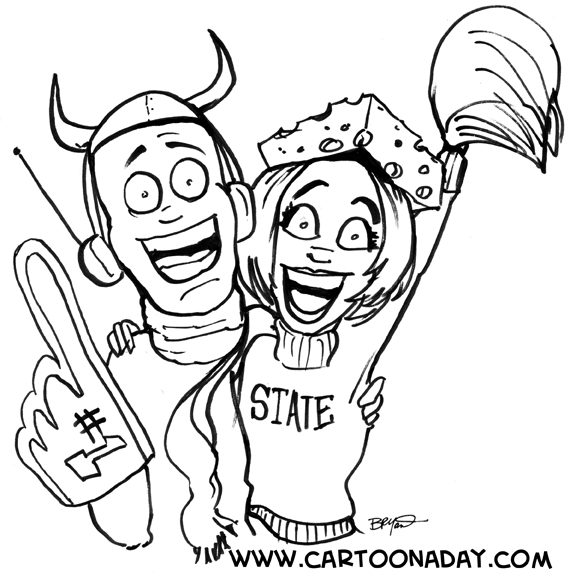 More Cartoons Like This:
A colorful cartoon drawing of a hunchback, painted as a Notre Dame college football fan. His hunchback is green with a big foam finger.
Inspiration:

Inspired by college football opening day, the Hunchback of Notre Dame, and football fans