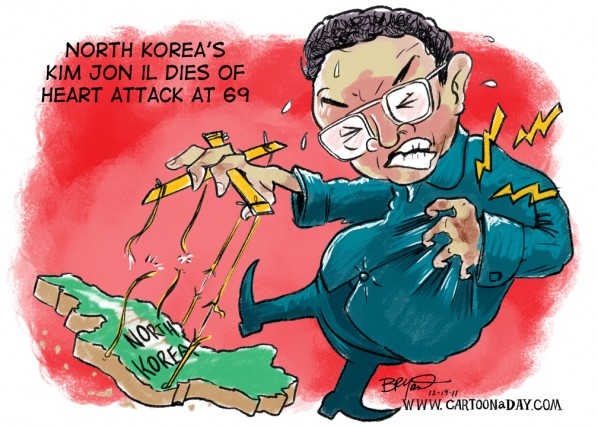 North Korea's Kim Jong Il Dies at 69 Cartoon
North Korean Dictator Kim Jong iL Died yesterday of a heart attack. Kim Jong has ruled North Korea with a massive army at the expense of his people as "Supreme Commander" since 1991. George Bush called him a member of the 'Axis of Evil', and is succeeded by his son, Kim Jong Un.
More Cartoons Like This:
Political cartoon of North Korean Commander Kim Jong Il having a heart attack. His controlling puppet strings over the country snap.