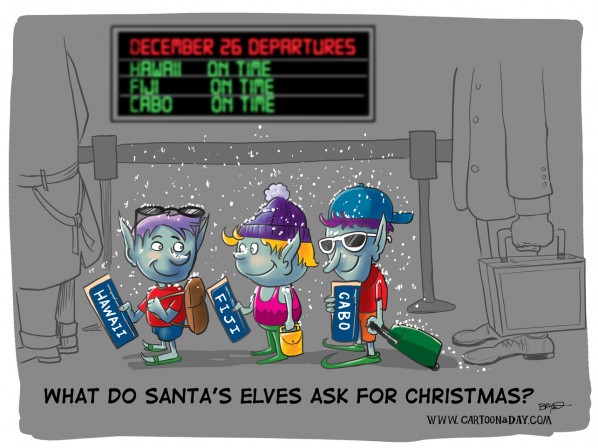 What do Santa's Elves Get For Christmas?
If you were an Elf working year-round in Santa's magical workshop…what would YOU ask for a Christmas gift? These Elves are boarding planes to Hawaii, Fiji, and Cabo San Lucas. It looks like all Santa's Elves want is a vacation.
More Cartoons Like This:
Santa's North Pole Elves are redeeming their Christmas Gifts of Vacation days.