New York Firefighters- We Will Never Forget September 11
Today is the 10th anniversary of the tragic September 11 – World Trade Towers Attack. As a cartoonist, you can imagine how difficult it is to be humorous on a daily basis, let alone on somber days like this.  Today's sketch is of a NYFD Firefighter's helmet. If you're one of THOSE who like to wiki everything, here's the wiki link to Firefighter's Helmet.
And a Firefighter's Helmet, red variant.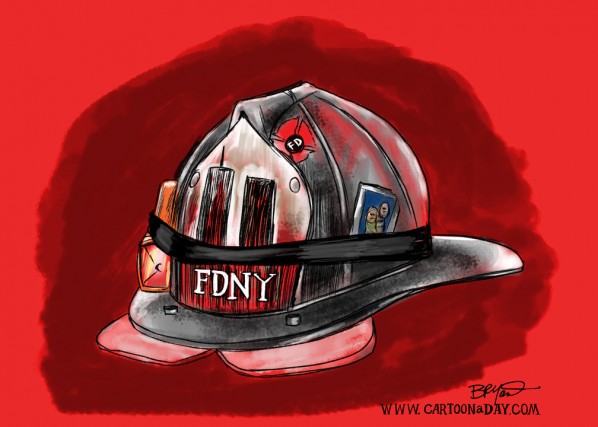 More Cartoons Like This:
Daily cartoon post featuring the subject of 9/11 picturing a firefighter's helmet.