Star Trek 46th Anniversary Cartoon
September 8th is a date worth Geeking out over! Star Trek- the original series, first aired September 8th, 1966. Today's Cartoon a day features the original Star Trek Cast, including Captain James T. Kirk, Spock, Nyota Uhura, Checkov, Leonard "Bones" McCoy, Montgomery "Scottie" Scott, and Hikaru Sulu.
Also featured in the background are Tribbles, form the famous "Trouble with Tribbles".
And below is a Star Trek Cast Cartoon Detail: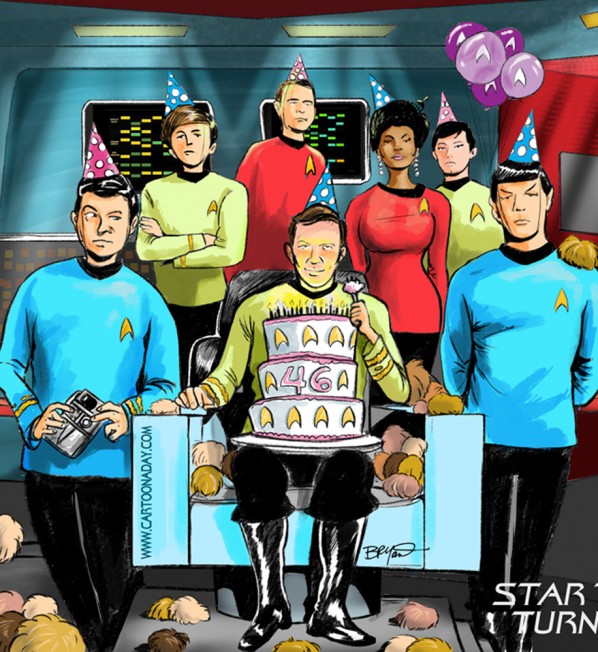 More Cartoons Like This:
A daily free cartoon featuring the cast of Star Trek celebrating their 46th anniversary.