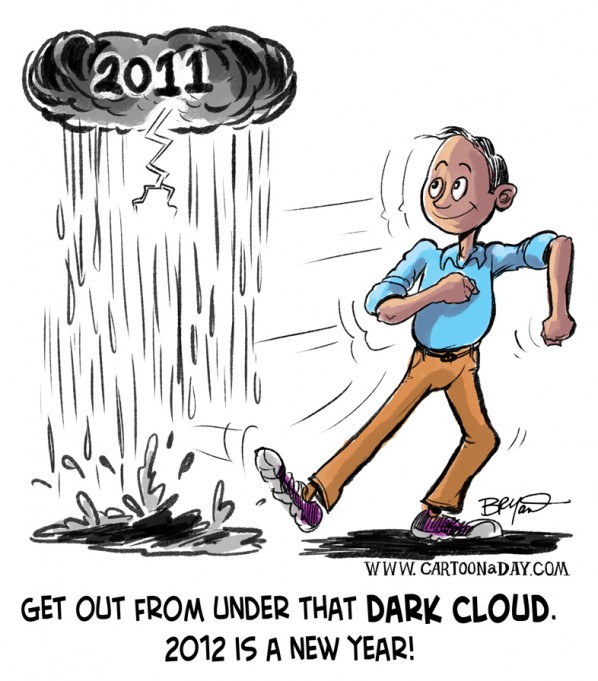 New Year Grey Cloud 2012 Cartoon
Get out from under that DARK CLOUD. 2012 is a New Year. It's time to change things up for a better new year. January 1st is traditionally a time of reflection and planning. Cartoon A Day hopes everyone has a Fantastic New Year in 2012!
More Cartoons Like This:
A happy man dances out from under his dark cloud of 2011. He hopes on New Years to have a better year in 2012.