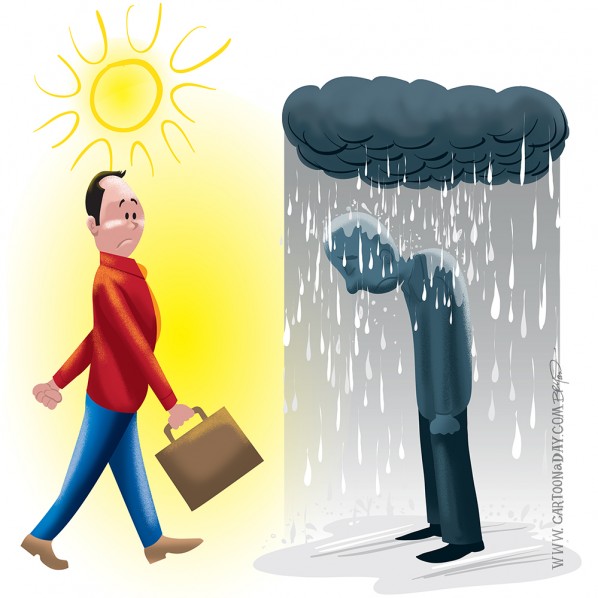 Depression – Under a Dark Cloud Cartoon
Here's an update to an old sketch i posted. Enjoy.
Ever get the feeling you're living your life under a dark and rainy cloud, while everyone else around you is in such a good mood you want to scream? Well chin up, friend   you're not alone. Everyone gets a case of the blues now and then. My solution: cartoons! Flip through the many pages of cartoonaday and you're bound to find something uplifting!
See the sketch here!
More Cartoons Like This: