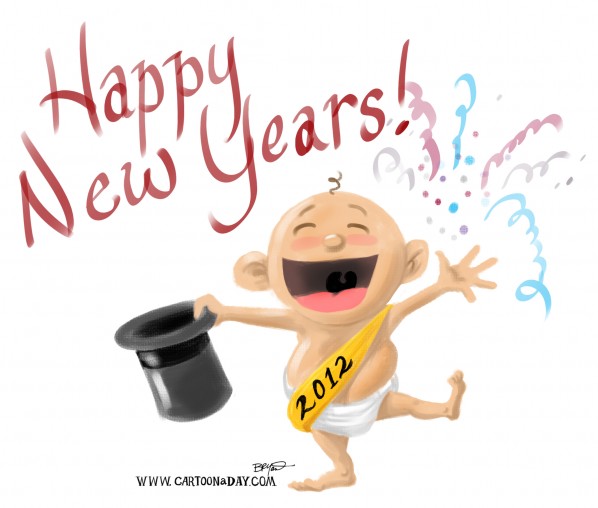 Happy New Years 2012 Cartoon Baby
HAPPY NEW YEAR 2012! Cartoon a Day and Baby New Year welcomes everyone to the new Year. Best wishes and good fortune to all!
More Cartoons Like This:
Inspiration:

Baby New Year 2012 Shouts HAPPY NEW YEARS! Baby New Year wears a sash and diaper with a top hat.