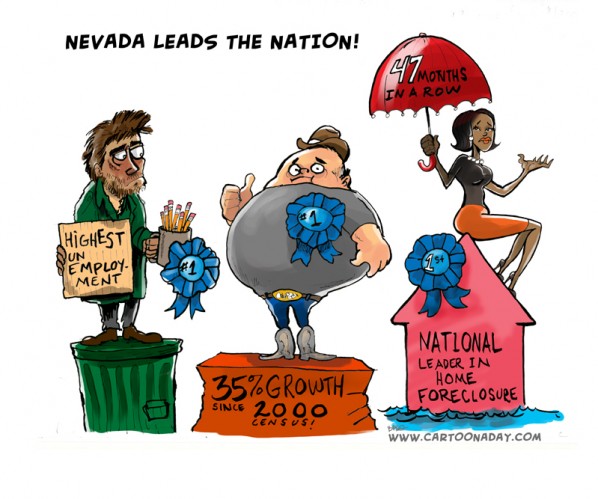 Nevada Leads Nation in Growth
The 2010 Census results are in. Among the big number facts ( U.S. Official Population is 308,745,538) is Nevada. Nevada tops the States in growth from 2000-2010 with a whopping 35.1%. This means we get another seat or two in the House of Representatives, but Nevada tops the charts with a few other disastrous figures:
Nevada leads the nation in Highest unemployment rate: 14.3%
Nevada Leads the Nation in Highest Home Foreclosure Rate: 47 Months in a row at top of list.
More Cartoons Like This:
A cartoon graph representing the different ways the Sate of Nevada leads the Nation. The cartoon graph is depressing.