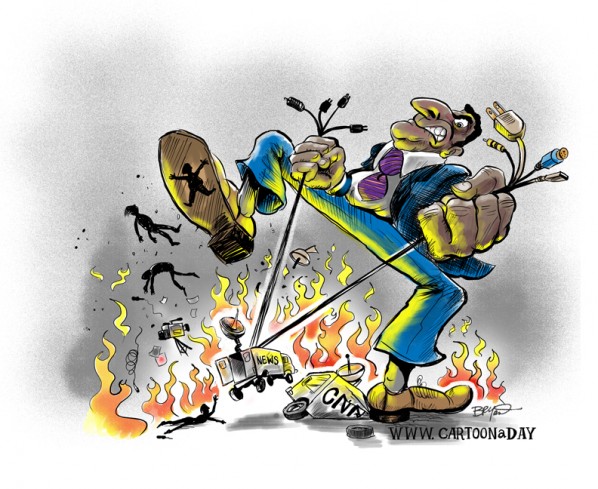 Mubarak And Protestors Silence Press and Media
The Crisis in Egypt has evolved into the Conflict in Egypt. Foreign Correspondents and News Media reporters have been beaten. Reporters fear for their lives as Mubarak's 'goons' are instigating hateful feelings against anyone with a camera. Reporters have fallen back into hiding. I have a sick feeling things in Egypt will get worse before they get better.
And an additional version of the Mubarak political Cartoon, for those who need labels:
More Cartoons Like This:
A political cartoon of Egypt's President Mubarak stomping on the media. Their bodies seem limp and silent.