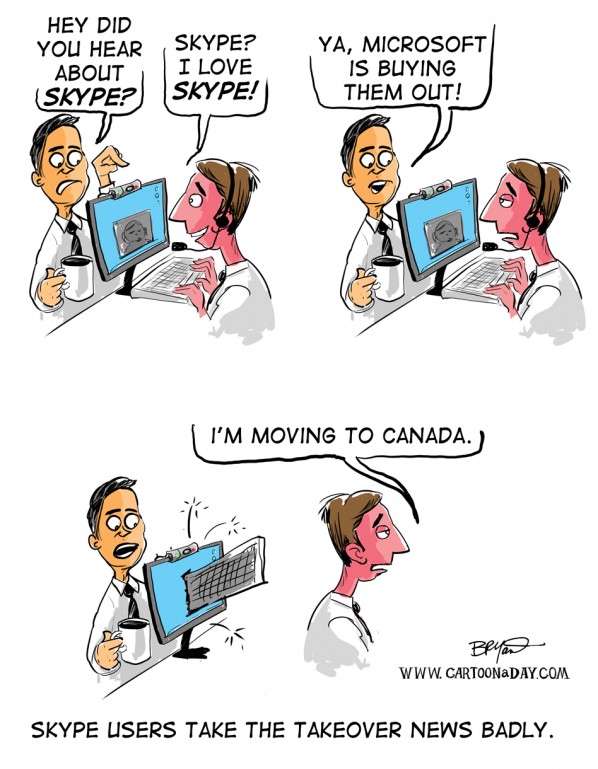 Microsoft to Buy Skype and Takeover
Microsoft announced today they're buying out Skype in the biggest, most expensive technology deal in history. For some strange reason, Microsoft is purchasing Skype for 3 times what it's worth; $8.5 Billion.  Initial reports say Microsoft plans to integrate Skype into MS Mail and Xbox.
Here's the full story over at USA Today.
More Cartoons Like This:
Inspiration:

Daily Cartoon featuring the Microsoft takeover of Skype. The Skype users are not pleased.