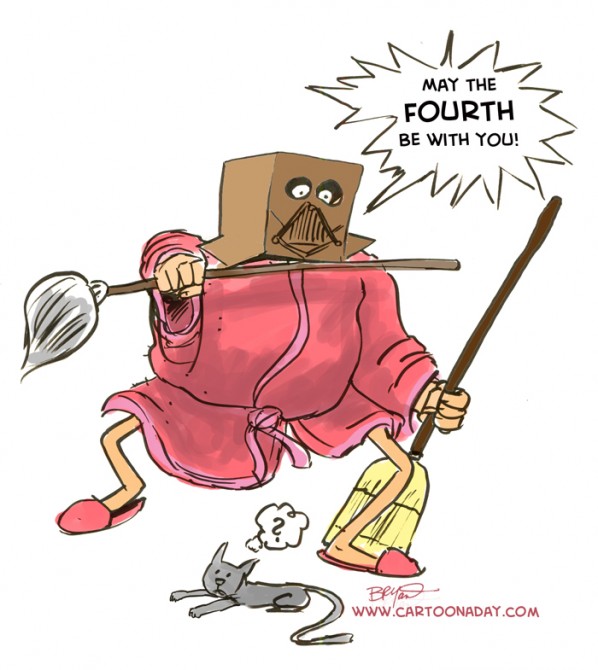 May the Fourth Be With You
Wow, can you say…National Star Wars Day? Hehehe. This one is for all the fanboys. And now that I look at it, my subconscious was really at work here. Does that pose look familiar? Ever heard of Groo the Wanderer?
More Cartoons Like This:
A man dressed in a pink bathrobe wields a broom and a mop in a Star Wars Jedi - Like Fashion. His cat seems confused.
Inspiration:

Inspired by national Star Wars Day, "May the Fourth Be with You", and the fact that I love puns!
Time:

10 Minutes and Whamo!