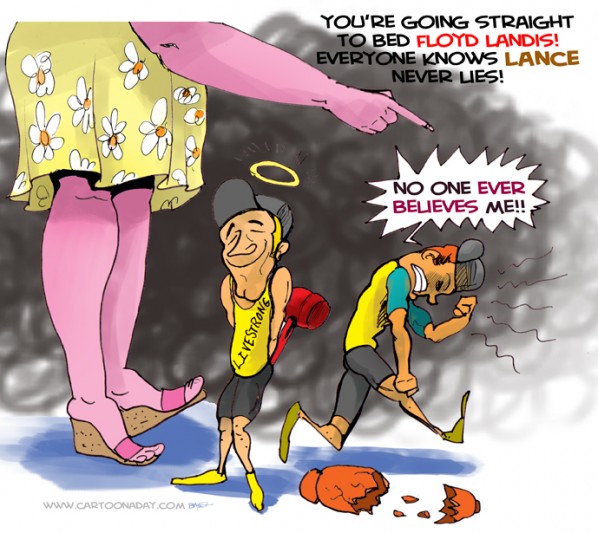 Lance Armstrong vs Floyd Landis
"You're going straight to bed, Floyd Landis! Everyone knows Lance Never Lies!"
It looks like Lance Armstrong will soon be racing against public opinion. Ex teammate Floyd Landis accused Armstrong of blood doping during his seven Tour de France wins. Blood doping is highly controversal and considered cheating. Doping your blood is when you add more red blood cells to your own blood, increasing oxygen and aerobic capacity.
Anyway… Lance has an excellent chance of beating this bad wrap, since everyone loves him for his charity work, the fact he's beaten cancer a couple times, and has stuck it to the French so many times. Guess we'll see. Stay tuned to cartoon a day for more.
More Cartoons Like This:
A funny cartoon with Floyd Landis and Lance Armstrong. Lance was up to no good and Floyd gets the blame.