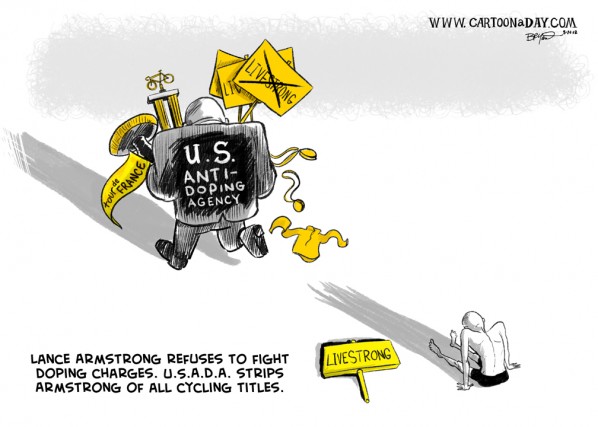 Lance Armstrong Doping Cartoon
Lance Armstrong has decided to give up fighting against the USADA on doping charges while cycling and winning the Tour de France. For a man who doesn't give up easily, this decision must have been heartbreaking. The U.S. Anti-Doping Agency will strip him of all his cycling titles and ban him from the sport forever.
More Cartoons Like This:
Lance Armstrong refuses to fight doping charges. U.S.A.D.A. strips Armstrong of all cycling titles.