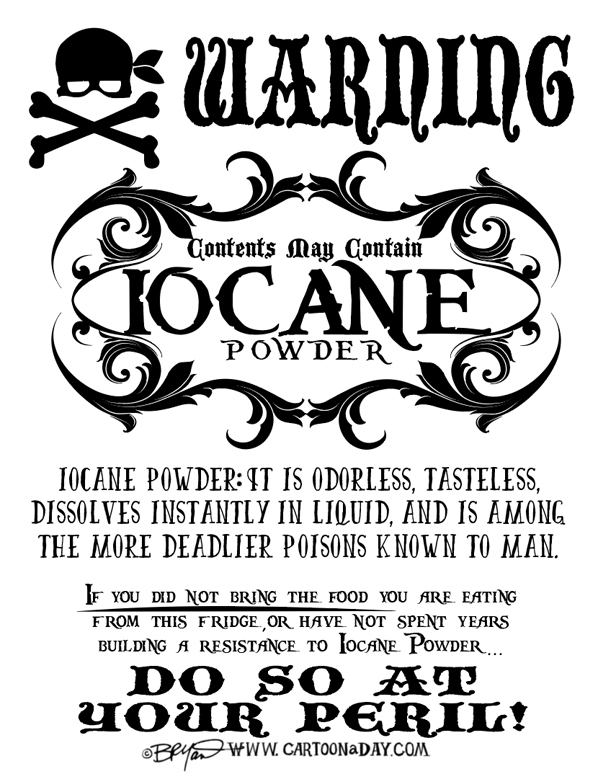 Iocane Powder Fridge Sign
So someone around the office is eating your food from the fridge. This sign might be a passive- aggressive way of ending the conflict before it escalates.
WARNING!
Contents May Contain Iocane Powder
Iocane powder: It is odorless, tasteless, dissolves instantly in liquid, and is among the more deadlier poisons known to man. If you did not bring the food you are eating from this fridge ,or have not spent years building a resistance to Iocane Powder…
DO SO AT YOUR PERIL!
More Cartoons Like This: