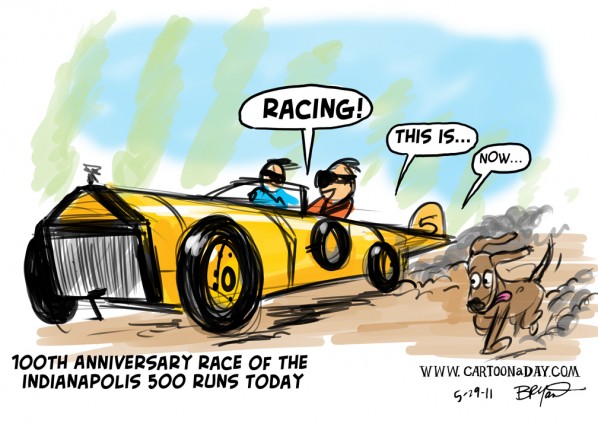 Indy 500 Celebrates 100 Years
As I sit with my morning coffee, the 100th Indianapolis 500 (Indy 500) is currently running. It may not seem like a big deal, but it's inspiring to think back that 100 years ago (1911) the FASTEST Racecar in the world averaged 75 miles an hour, and half our population was still driving a horse and carriage.
More Cartoons Like This:
Inspiration:

Cartoon sketch of the 1911 Marmon race car, which won the 1911 Indy 500.
Media:

Colored Pencil Sketch.
Time:

30 min