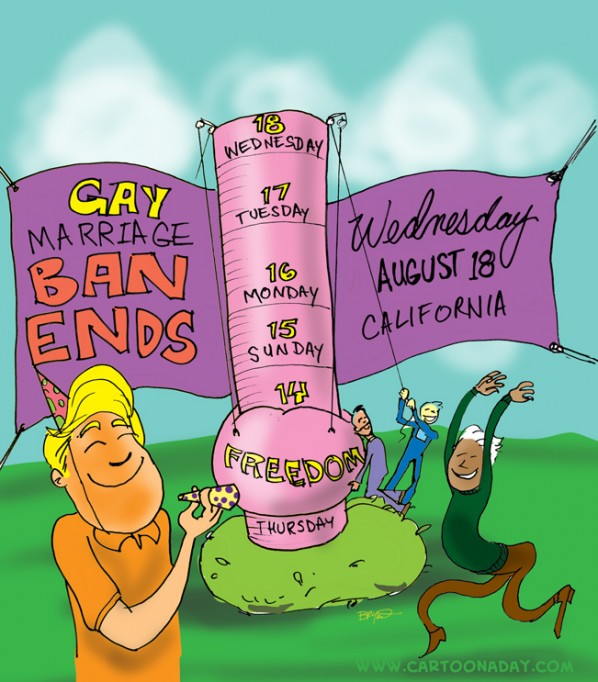 Gay Marriage Ban Ends August 18
Time for the gays of California to rejoice and the rest of the nation as well. The California Gay-marriage ban is due to end on Wednesday, August 18. Marriage licenses could begin to be issued next Wednesday due to the U.S. District Judge's overturning of the gay marriage ban. Judge Vaughn Walker says California Officials could be handing out licenses to same sex couples next week. Good news for many who want to reaffirm their life partnership and take advantage of tax breaks hetero married couples enjoy.
More Cartoons Like This:
A cute cartoon showing Gay men dance around a sculpture being lifted as the days progress, counting down the ban on gay marriage.
Time:

30 Minute Sketch, colored