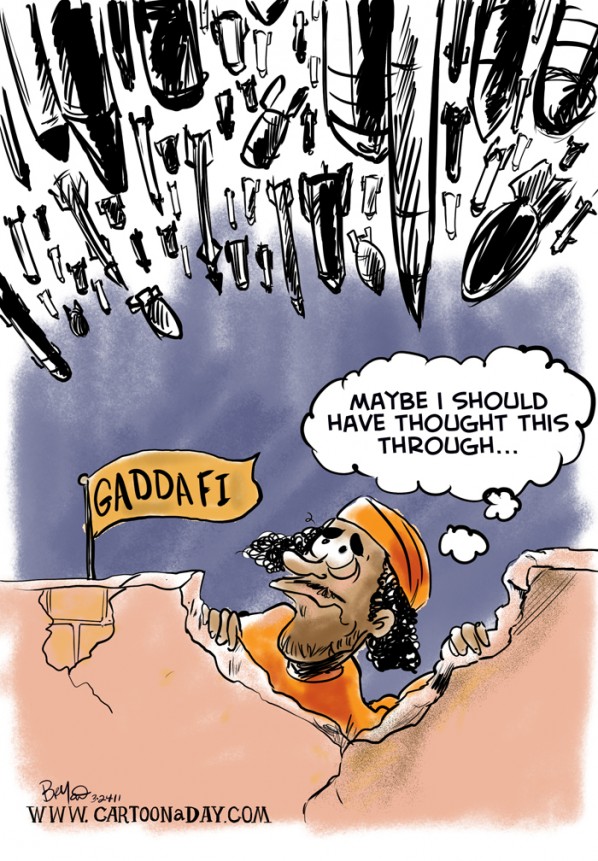 Gaddafi May Have Made a Mistake
Allied forces continue to bomb the hell out of Gaddafi's hideouts and military positions in Libya. Sooner or later we'll have covered the entire country.
Made 100% With Modbook!
More Cartoons Like This:
Inspiration:

Political cartoon featuring Gaddafi hiding in a bombed out shelter. Countless bombs are bearing down on him.