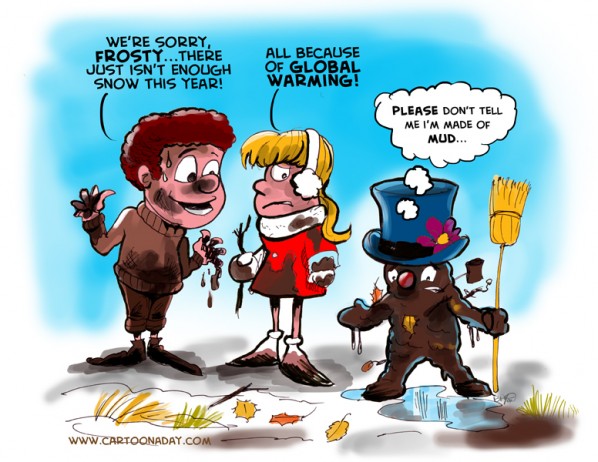 Frosty the Snowman Meets Global Warming
What if the popular 1969 cartoon 'Frosty the Snowman" were made today, with today's issues facing us. Global warming is either one of the Earth's biggest threats, or the most amazing hoax ever pulled- depending on who you talk to. From a personal standpoint, it's December 12, 20010, and here in Las Vegas, we may break the all-time record for hottest day (67 Degrees) for this day in any year.
More Cartoons Like This:
A cartoon spoofing the 1969 cartoon Frosty the Snowman. Two cartoon children are talking to a magically created man made of mud.