Christmas Grinch is Coming to Cartoon A Day
I never have until now, drawn the classic Grinch. And besides the Jim Carey movie, I've never seen him rendered the way my mind saw him. So here's a coupla quick stabs at the Grinch who Stole Christmas,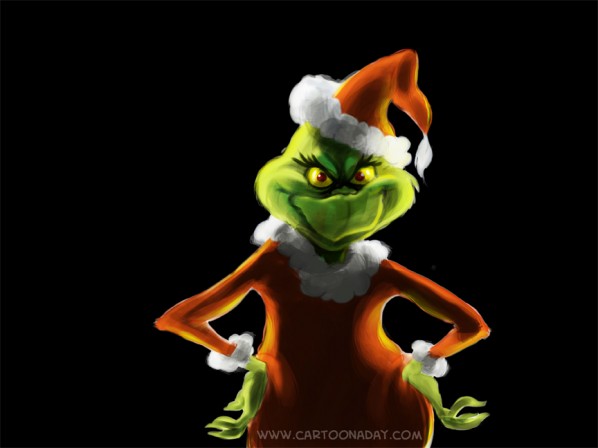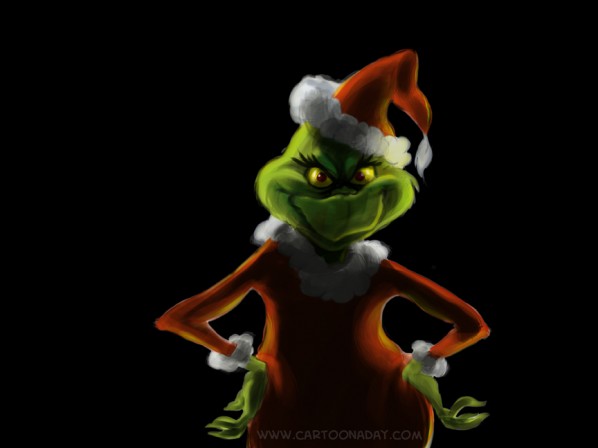 More Cartoons Like This:
A painted version of the Christmas character The Grinch is displayed in front of the Cartoon a Day Workshop.