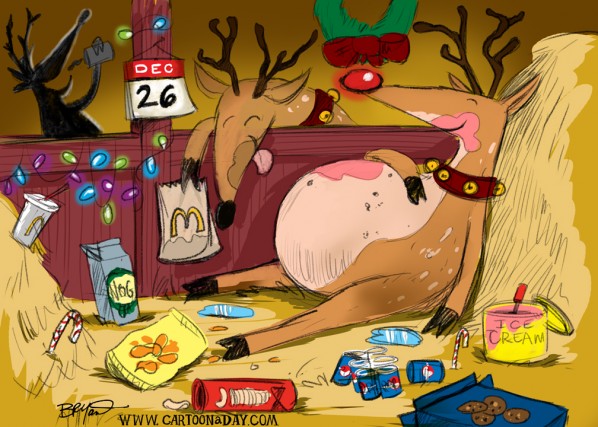 Day After Christmas Reindeer Pig Out Cartoon
I suppose if I were a Christmas reindeer, preparing to pull Santa's sleigh, I'd have to be in pretty good shape in the months leading up to Christmas Eve. I also imagine what I'd do the Day AFTER Christmas (December 26th) PIG OUT!
More Cartoons Like This:
Santa's reindeer take a break from their seasonal diet to splurge after Christmas. The reindeer pig-out on junk food.