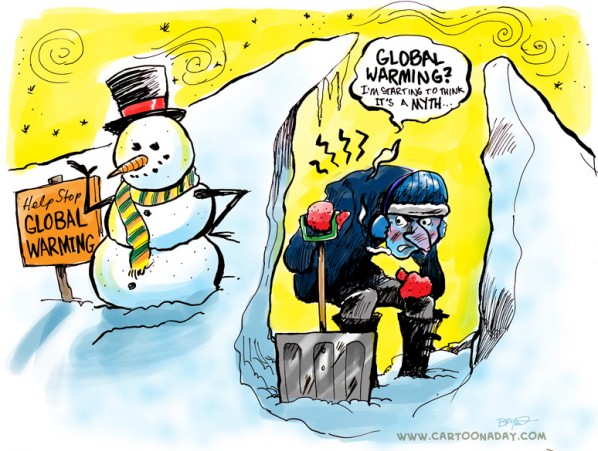 Global Warming is a Myth
"Global Warming? I'm starting to think it's a MYTH"
And to show fans part of my process, I'll adjust colors until I get the right mood. Here's a Variation of the same cartoon with an entirely different mood, by only changing the yellow layer to grey (decreased saturation).
More Cartoons Like This:
A cartoon man shoveling very deep snow is hunched over and appears tired. Nearby, a snowman smiles.