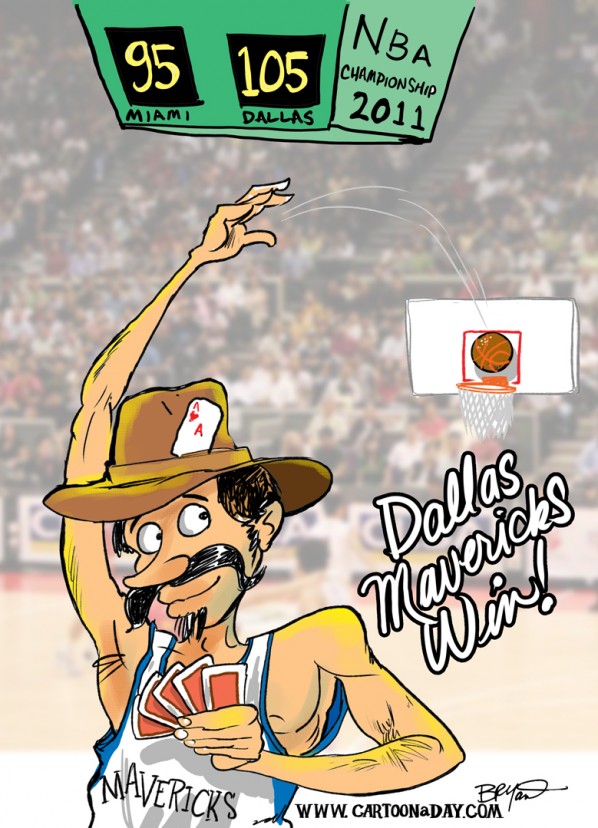 Dallas Mavericks Win NBA Championship
In case you haven't heard, the Dallas Mavericks won their first NBA Championship this Sunday. If you're a sports fan, you may agree it was a come-from-behind-victory for the team, beating out the favored Miami Heat 105 to 95. Congratulations Dallas!
More Cartoons Like This:
Today's Cartoon of the day features an illustration depicting the Dallas Mavericks winning the NBS Championship. Mavericks Beat Heat 105 to 95.