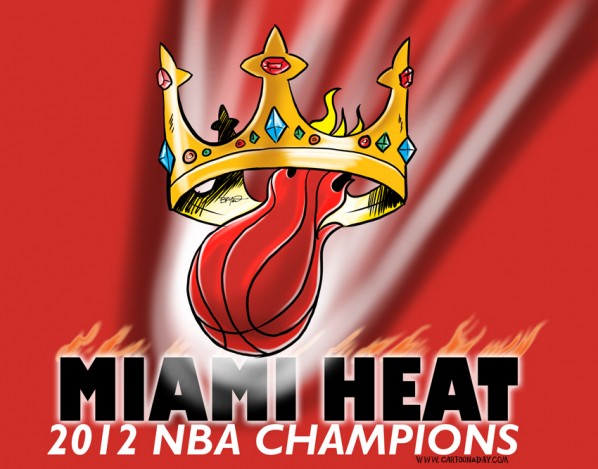 Miami Heat Win NBA Championship 2012
Congratulations to Miami Heat, 2012 NBA Champions. The Heat beat out  Oklahoma City Thunder in 5 games of the best of 7. This is my take on the Miami Heat logo. The original logo is below.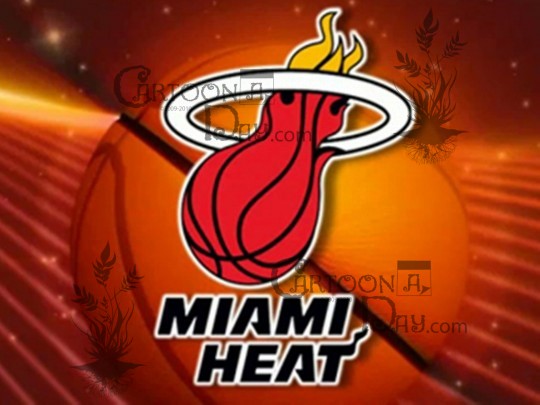 More Cartoons Like This:
Miami Heat win the 2012 NBA Championship over Oklahoma. This ia cartoon variation of the Miami Heat Logo.