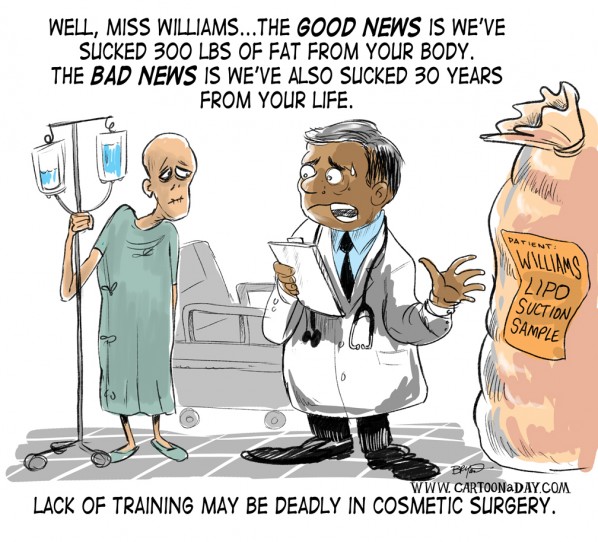 Cosmetic Surgery Risk Worth Reward Cartoon
Lack of training may be deadly in cosmetic surgery.
"Well, Miss Williams…the good news is we've sucked 300lbs of fat from your body.
the bad news is we've also sucked 30 years from your life."
Liposuction is considered 'minimally invasive' cosmetic surgery, yet many seemingly die from it every year due to botched operations by the hands of untrained and unskilled 'doctors'.  I can understand trying to look your best, but you HAVE TO MAKE SURE the doctor you choose knows what he/she's doing.
Read the full USA TODAY story here.
More Cartoons Like This: