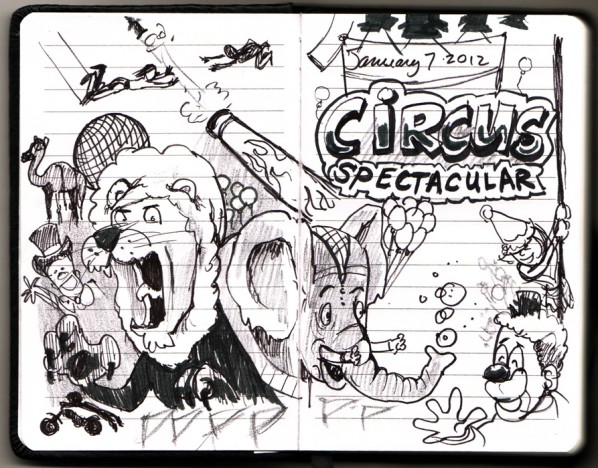 Circus Cartoon Sketch Diary
Having broken from my regular morning routine, I attended the "Circus Spectacular" instead…but not without a pen and something to draw on. This is a behind the scenes peeks at a sketch I performed on a moleskin notebook (3″ x 6″) while watching the Circus. You never know where inspiration will strike, and while I lamenting not having brought  my camera, I brought my attention.
For future use, I snapped a couple pics with my iphone as reference.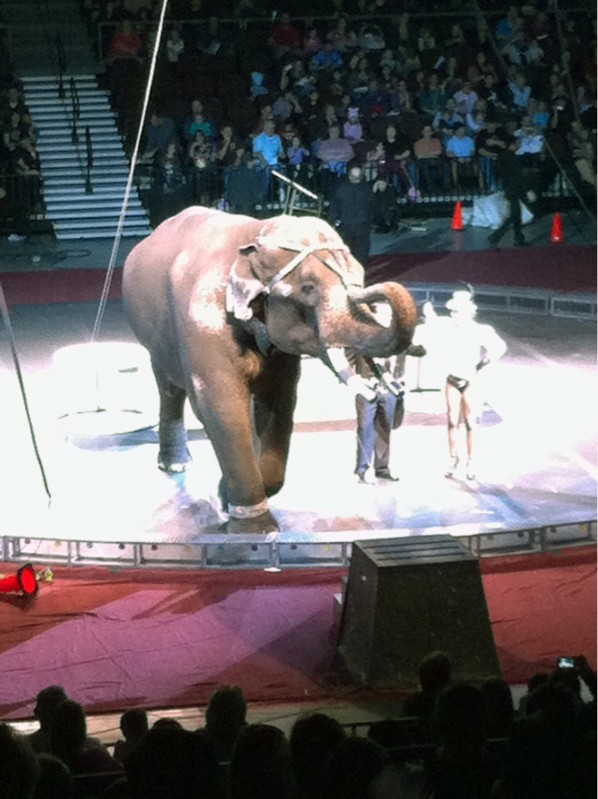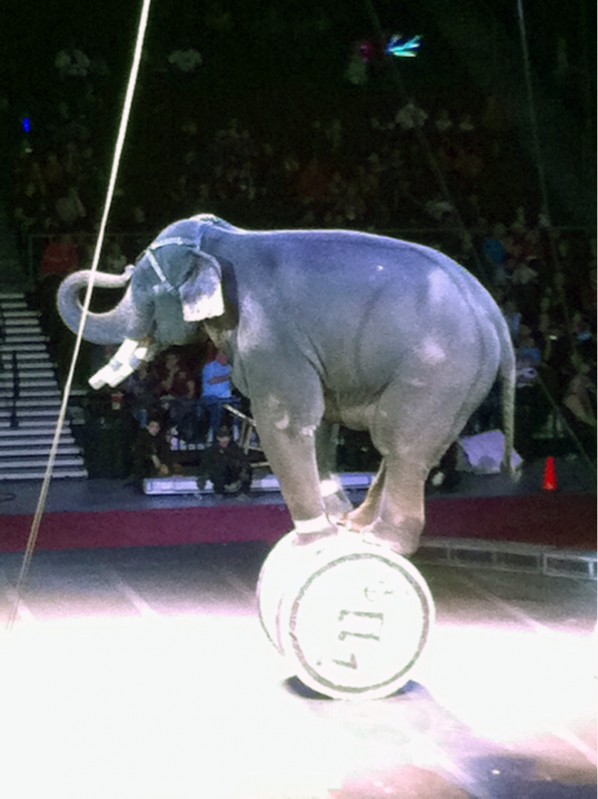 More Cartoons Like This:
Inspiration:

A scanned sketchbook image of a cartoon circus on location. Included are performing elephant photos.