Giant Poster of Happy Circus Walking through Town
After coming up with a handful of circus animals and performers over the past week, I've finally added them all into one image. Hope you enjoy it.
Included in the party are; A happy boy, a strongman, unicycling juggler, clown, stilt man, balloon vendor, monkey, giraffe, tumbler, acrobats, elephant, wolf-boy, bearded lady, fire-breathing woman, lion tamer, lion, juggling unicyclist, and a seal.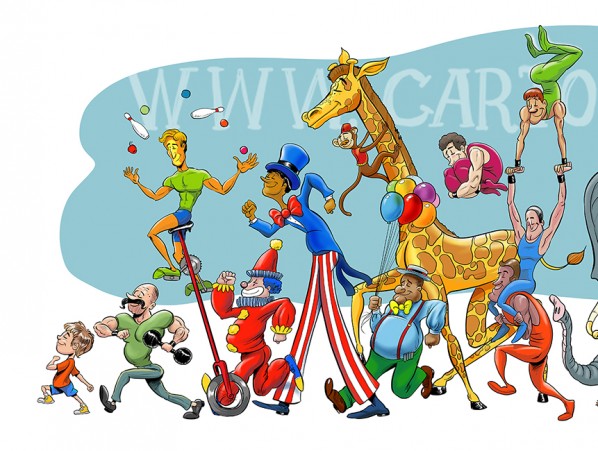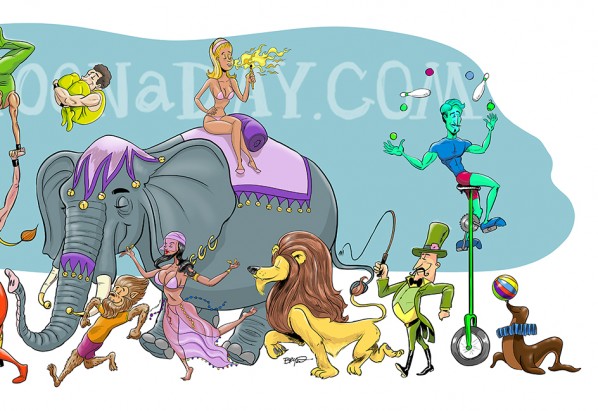 More Cartoons Like This: