Cartoon Unlucky Elephant and Friday the 13th
How unlucky can you get? It seems a lot of folks as themselves that every day. Today, being Friday the 13th, marks the first time since 1984 to have 3 Friday the 13ths in a year, and ONLY 13 WEEKS APART. This phenomenon won't occur again until 2040 (If the world doesn't end this year).
Here's more variations of the Friday the 13th Elephant. It makes a good iphone background.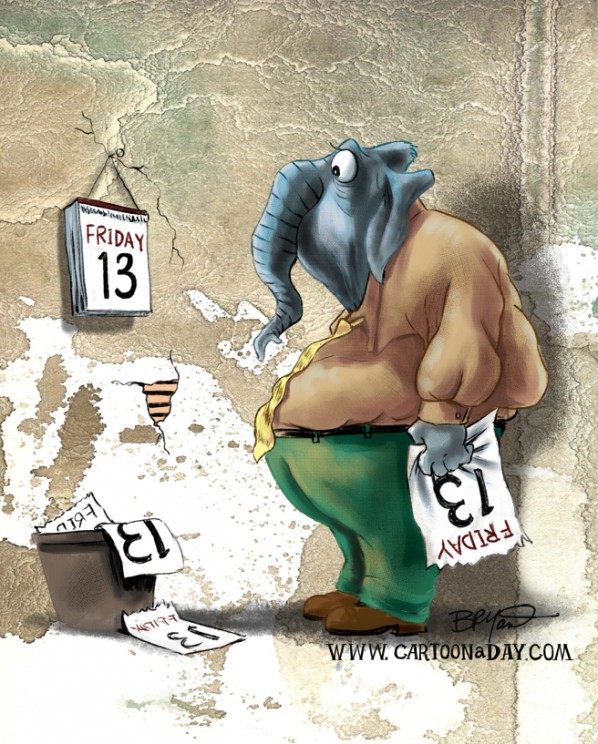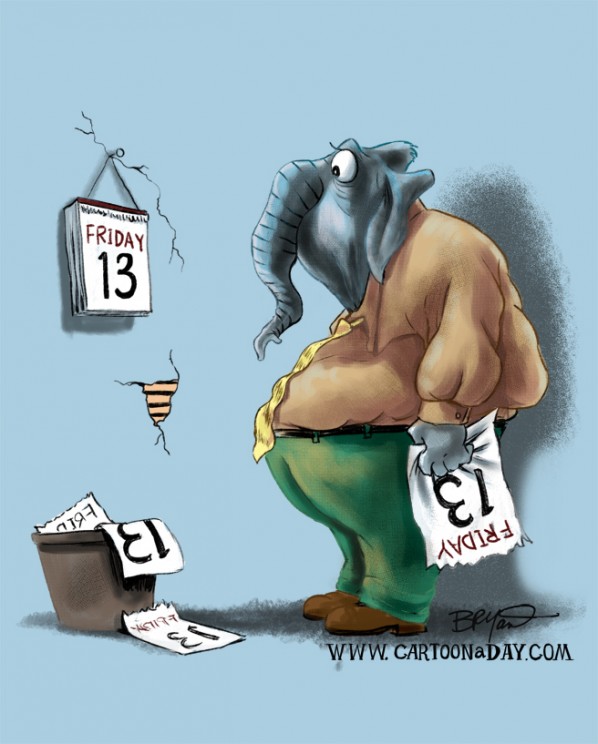 More Cartoons Like This: