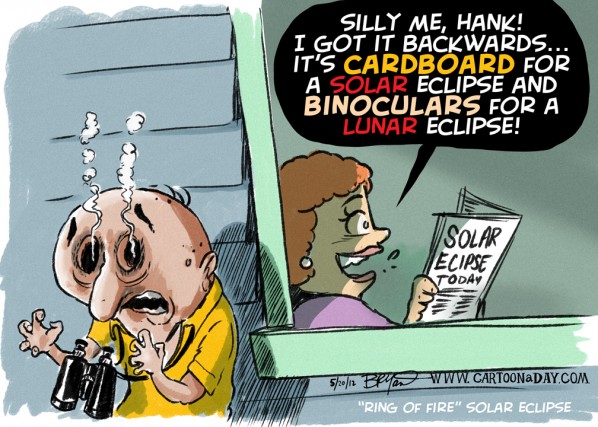 Cartoon Solar Eclipse 2012
"Silly me, Hank! I got it backwards…it's CARDBOARD for a SOLAR eclipse, and BINOCULARS for a LUNAR eclipse!"
A rare "ring of fire" solar eclipse will happen tonight for some folks in the Southwest U.S. This solar eclipse will last just 4 minutes and 26 seconds, right before sunset and can be seen best from Arizona, New Mexico and Nevada.
Here's a news article link to the Solar Flare story.
More Cartoons Like This:
A cartoon man unwisely uses binoculars to view a solar eclipse. Smoke streams from his empty eye sockets.