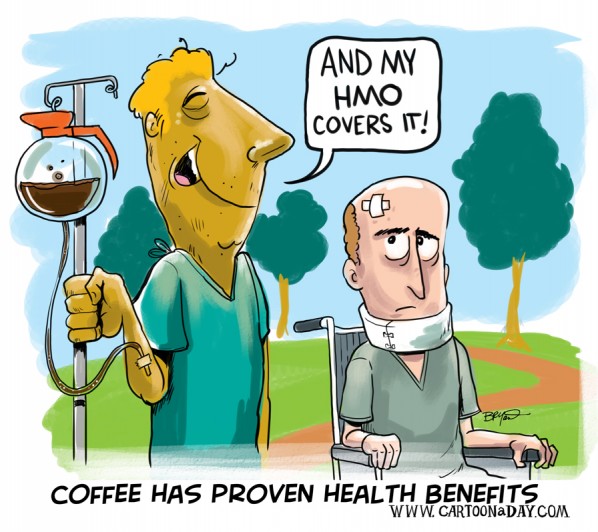 Coffee Proven Good For You
A recent, in along list of good and bad coffee studies, claims to prove that coffee drinkers live longer, have a lower cancer rate and lower risk of disease. On the downside, 90% of the study group were more likely to smoke, thus canceling out any health gain.
Get the whole story here.
More Cartoons Like This:
Two men discuss the health benefits of coffee. One has a coffee IV drip.